INFORMATION
To be sure to enter the festival, we recommend to book your tickets as soon as possible.
Please, clic here to book your tickets for the 2018 Cajun Festival.
Our 5th Cajun Festival took place in 2018 from May 18th to May 20th.
It was again a real success. The musical groups have been well appreciated and the sun was there.
We will appreciate your feelings and comments about this Cajun Festival. Please go the 2018 Cajun festival guestbook page.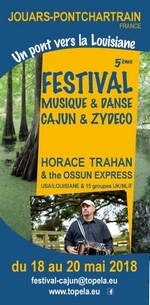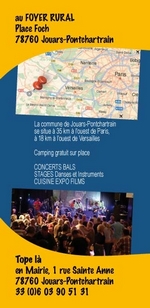 For more information, please click here.